H-Game 2249: After that, No One Saw The Hero v1.0.7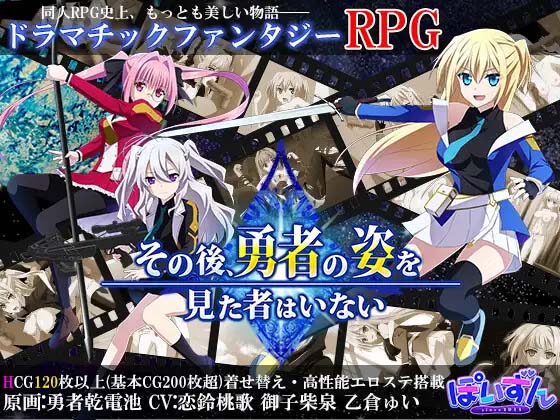 Original Title: その後、勇者の姿を見た者はいない
Version: 1.0.7
Immediately after defeating the demon king, the brave Astel becomes a girl due to an unknown magic.
She was Astel who lost her power as a hero because she became a girl,
Such a thing was useless in a world that was calmly beginning to recover.
Astel starts a new job and enjoys her second life.
However, she was created by the demon king and should have disappeared with the disappearance of the demon king.
"Real monsters" will be witnessed in various places…
It was just the beginning of an epic story that transcends time and shakes the fate of the stars…
👑 Support us today to Download more contents & get EXCLUSIVE Rewards!
💡 Visit our Help Center if you need Password or get help with errors!
🛒 Buy the game to support the Developer if you like it.
📬 For Developers, visit our DMCA Page from the Menu if you need anything.