H-Game 2232: Miko Miko Assault 2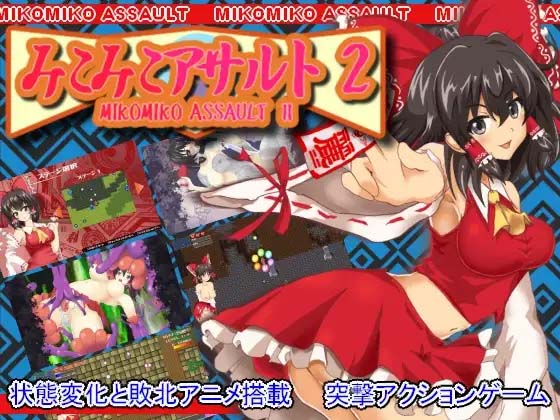 Original Title: みこみこアサルト2
To play this game, use a Japanese Locale Emulator or just set your PC to use Japan locale.
A 2D action game that focuses on defeat ecchi and abnormal conditions
If you get hit, your clothes will be destroyed! If you get hit again, you'll be in an abnormal state!
If you get hit too much, you'll feel horny and it will affect your standing art and event H!
Do you win by defeating grasshoppers and youkai, or get violated with an unbroken heart even if you are defeated?
Or it may fall and fall into pleasure, depending on the skill of the player.
👑 Support us today to Download more contents & get EXCLUSIVE Rewards!
💡 Visit our Help Center if you need Password or get help with errors!
🛒 Buy the game to support the Developer if you like it.
📬 For Developers, visit our DMCA Page from the Menu if you need anything.