H-Game 2197: Saria and Obscene Events v1.00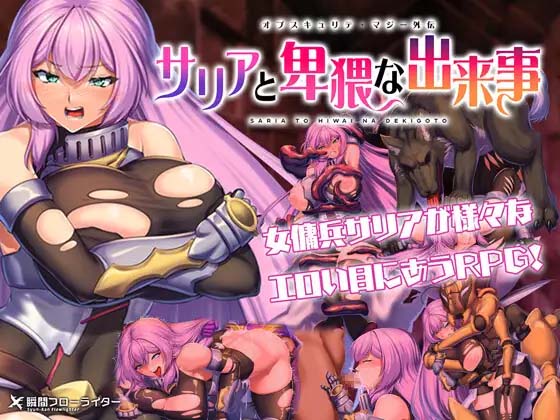 Original Title: サリアと卑猥な出来事
Version: 1.00
Saria, a mercenary who makes a living by receiving various requests.
This time she came to the city of Oxis, which is suffering from the damage of bandits.
The bandit leader seems to use powerful magic, and the people are no match for him.
While there are dungeons with obscene monsters that launch naughty attacks,
Will Saria be able to safely defeat the bandits and complete the request?
Or will they be defeated and humiliated by monsters and thieves…!
An orthodox and compact short erotic RPG.
13 base CGs + α (restraint standing art variations, etc.)
👑 Support us today to Download more contents & get EXCLUSIVE Rewards!
💡 Visit our Help Center if you need Password or get help with errors!
🛒 Buy the game to support the Developer if you like it.
📬 For Developers, visit our DMCA Page from the Menu if you need anything.