H-Game 2149: Uterus Defense GUN v1.1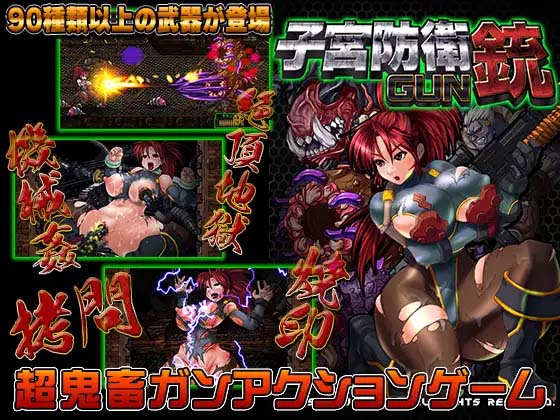 Original Title: 子宮防衛GUN
Version: 1.1
Human Weapons The Neo-Humanoid Army used human wombs to multiply aliens.
Special Forces SSS leader "Layla" gets into the enemy camp alone.
Defeat the aliens and protect your womb!
・Super brutal! Gun action game!
Machine guns, shotguns, homing, lasers, grenades, rockets, missiles…
Combine more than 90 kinds of weapons and defeat the aliens!
・ Super extreme! In-game production
R4pe, tentacles, undressing, explosion scattering, acid, biting, tearing pieces, penetrating tentacles, swallowing whole…
Shields of human prisoners, alien infants are born from captives who have been turned into nurseries, and attack the player.
A lot of radical effects appear in the game!
・Super brutal! H demo scene
Relentless Hell attacks the captured Leila.
Tentacle R4pe, Alien Threatening Pregnancy and Birth, Machine R4pe Climax Hell,
Whipping, electric shock, branding torture, female pork slave training, pig imitation, obscene language forced, drill vaginal destruction…
・H demo scene, animation easy unlock
I want to see the H scene quickly! For those people, I prepared a trick!
・The biggest game volume in StudioS history!
30 stages in total + 5 levels of difficulty + 90 or more weapons.
Clear stages to get more powerful weapons!
・Equipped with expression OFF function for adults!(ver.1.1)
👑 Support us today to Download more contents & get EXCLUSIVE Rewards!
💡 Visit our Help Center if you need Password or get help with errors!
🛒 Buy the game to support the Developer if you like it.
📬 For Developers, visit our DMCA Page from the Menu if you need anything.