H-Game 2260: Screwing Simulator Vol.5 v1.0.1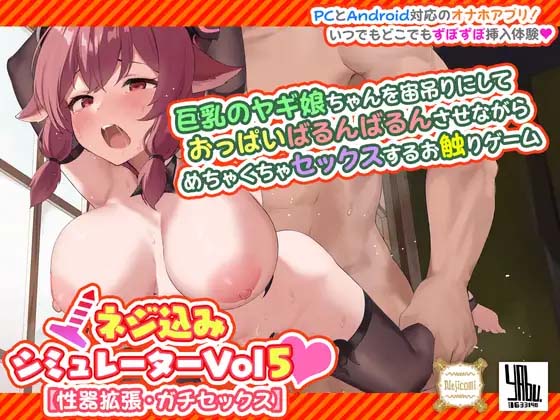 Original Title: ネジ込みシミュレーターVol5 -巨乳のヤギ娘ちゃんを宙吊りにしておっぱいばるんばるんさせながらめちゃくちゃセックスするお触りゲーム- | Nejicomi Simulator
Version: 1.0.1 + APK for Android
A faphole simulator about a girl you can control with the mouse! Enjoy as this slut animated in smooth Live2D is wrecked by your virtual cock! Plenty of status effects included!
👑 Support us today to Download more contents & get EXCLUSIVE Rewards!
💡 Visit our Help Center if you need Password or get help with errors!
🛒 Buy the game to support the Developer if you like it.
📬 For Developers, visit our DMCA Page from the Menu if you need anything.