H-Game 2236: Agent Mirai Extreme Acme Machine Rape Training v2.1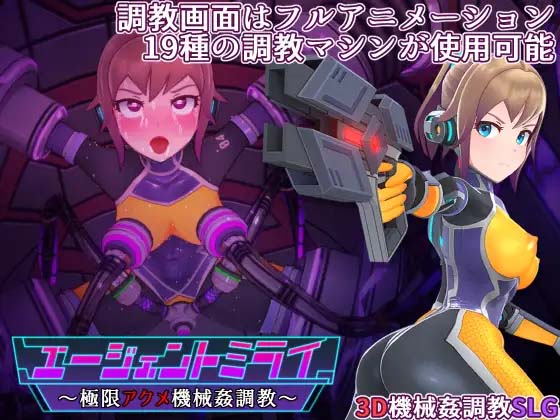 Original Title: エージェントミライ~極限アクメ機械姦調教~
Version: 2.1
Mirai, a mysterious agent who got information that a certain pharmaceutical company is conducting illegal human experiments. She headed to a pharmaceutical company to do her own undercover investigation. However, she loses her guard and gets caught in the underground laboratory of a pharmaceutical company. In the underground laboratory, machine r4pe training is performed by a special machine, and Agent Mirai will be subjected to machine r4pe training.​
👑 Support us today to Download more contents & get EXCLUSIVE Rewards!
💡 Visit our Help Center if you need Password or get help with errors!
🛒 Buy the game to support the Developer if you like it.
📬 For Developers, visit our DMCA Page from the Menu if you need anything.