H-Game 967: Nymphoria The Strip Knight v1.04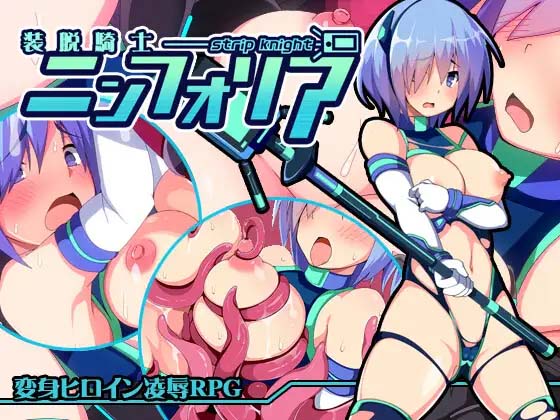 Original Title: 装脱騎士ニンフォリア
Version: 1.04
This is the story of one plain and dull girl who
fights against an evil organization using her secret s3xual proclivities as a weapon.
One day, the main character, Fumika Ichijo,
Fumika Ichijo witnesses the kidnapping of her school friend by an evil organization!
From that day on, she became a transformed heroine who fights against evil.
Nymphoria is a shape-shifting heroine who turns her shame into power.
The more her suit is damaged, the more power she gains, but she also loses her maidenly innocence,
On the other hand, she also loses her maidenly innocence.
Naturally, if she loses in battle, she is
humiliation and r4pe by an evil organization awaits them.
In order not to be defeated by such evil,
To avoid being defeated by such evil, they go out to the town and train in order to accumulate the power of shame!
👑 Support us today to Download more contents & get EXCLUSIVE Rewards!
💡 Visit our Help Center if you need Password or get help with errors!
🛒 Buy the game to support the Developer if you like it.
📬 For Developers, visit our DMCA Page from the Menu if you need anything.