H-Game 1941: Escape Reaper School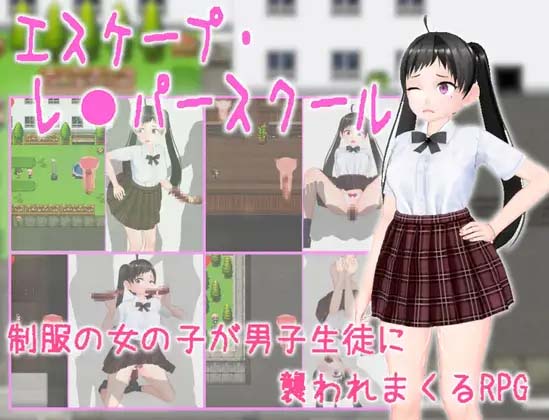 Original Title: エスケープ・レ●パースクール
A mini RPG where girls in uniform run away from r4pers
Don't get caught by the students who turned into r4pers
A game about escaping from school.
If caught by a male student, it will be immediately fucked and creampie.
There is a cross-sectional view in the middle.
About 40 types of s3x scenes (+ undressing variations)
Most of them are insertion type, and there are many multiplayer games.
All ecchi scenes are animated
Be sure to check out the sample videos!
The difficulty level of the game is low and it can be cleared in about 1 to 2 hours,
There is also a cheat command that unlocks all s3x scenes.
👑 Support us today to Download more contents & get EXCLUSIVE Rewards!
💡 Visit our Help Center if you need Password or get help with errors!
🛒 Buy the game to support the Developer if you like it.
📬 For Developers, visit our DMCA Page from the Menu if you need anything.