H-Game 1911: Glory & Miserable Survivors DX v1.0.6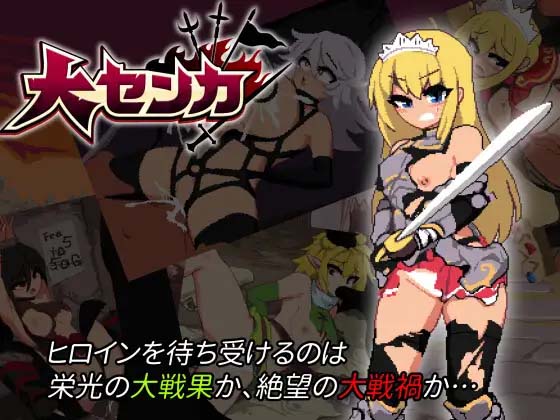 Original Title: 大センカ | DAISENKA
Version: 1.0.6 (Steam) + DLC Installed
Female heroines shall take on a thousand enemies that dare charge their bases! An adult battle game with unparalleled action! These brazen babes possess the power and skills to a crush anyone who's got the balls to attack. Even in the face of countless enemies, one woman stands strong. Unfortunately, what waits for our courageous heroine is not a glorious victory… but a future of despair.
Tons of Battle Modes
A diverse array of weapons, accessories, and buildings. Upgrade yourself and your structures to the point that enemies are eliminated in seconds.
Soul-Touching Pixel Art
All characters have amazing animations. Exquisite pixepixel art and sex animations provide a sumptuous feast for your senses and soul.
👑 Support us today to Download more contents & get EXCLUSIVE Rewards!
💡 Visit our Help Center if you need Password or get help with errors!
🛒 Buy the game to support the Developer if you like it.
📬 For Developers, visit our DMCA Page from the Menu if you need anything.