H-Game 853: Koikatsu Sunshine BetterRepack R8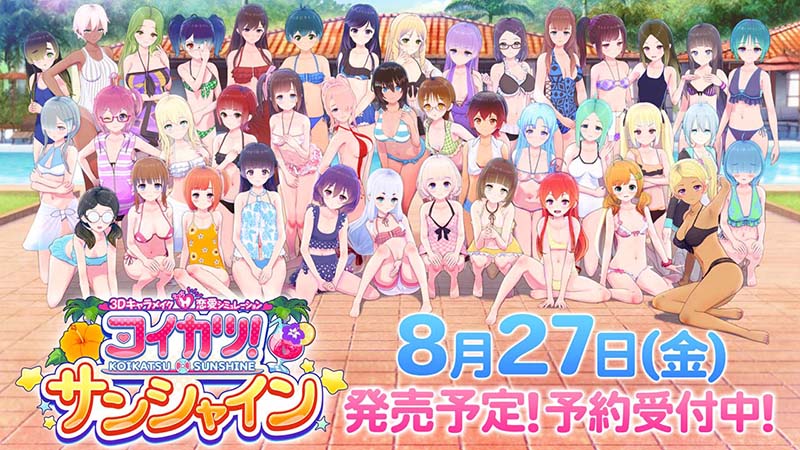 Original Title: コイカツ!サンシャイン
Developer: ILLUSION
Version: R8
[OPTIONAL][KK-KKS][20230218] Sideloader Modpack Studio NOT Included. You can download it HERE (29 GB)
The main character lives alone near his aunt's house, away from his parents who have moved abroad. He is transferred to an all-girls school where his aunt is the headmistress.
Just as he is settling into his exciting school life, his aunt gives him a directive. It was a plan to use the summer study trip to get the inexperienced female students used to love…….
Optional Sideloader Modpack: Unzip to your "mods" folder.
Use "InitSetting.exe" to change the game's language.
👑 Support us today to Download more contents & get EXCLUSIVE Rewards!
💡 Visit our Help Center if you need Password or get help with errors!
🛒 Buy the game to support the Developer if you like it.
📬 For Developers, visit our DMCA Page from the Menu if you need anything.