H-Game 2253: Alchemist's Fantasy R ~ A Girl's Alchemic Furnace v1.1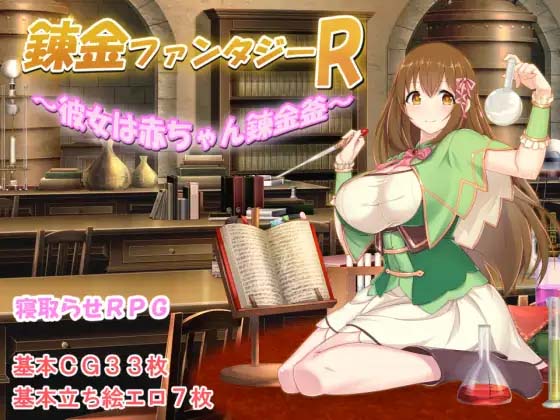 Original Title: 錬金ファンタジーR ~彼女は赤ちゃん錬金釜~ | Alchemy Fantasy R ~ She's a Baby Alchemist
Version: 1.1 Steam
The young alchemist Meti from the village, along with her boyfriend Nero, begins a quest to find their missing master. Meti's ability to synthesize magical creatures helps the couple overcome various challenges they encounter on the way, and they discover a secret that changes their lives.
This game is a role-playing game featuring a turn-based combat system. It is characterized by a rich and immersive storyline, accompanied by excellent visual effects and atmospheric music. Players explore a vast world.
👑 Support us today to Download more contents & get EXCLUSIVE Rewards!
💡 Visit our Help Center if you need Password or get help with errors!
🛒 Buy the game to support the Developer if you like it.
📬 For Developers, visit our DMCA Page from the Menu if you need anything.