H-Game 2246: Twins – House of Futanari Succubus v1.01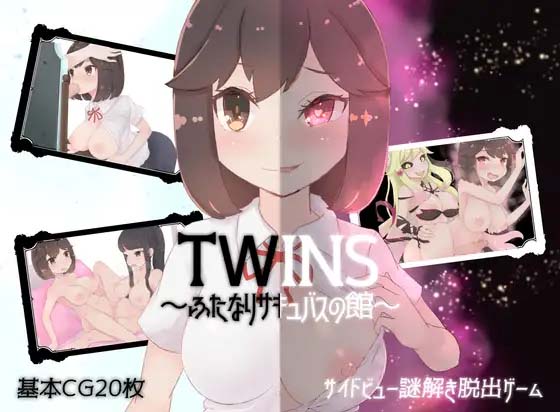 Original Title: ツインズ~ふたなりサキュバスの館~
Version: 1.01
One day after school.
Hanana, the main character, was talking with her friends Yume and Rin.
Hanana said, "There's a rumor about our homeroom teacher! She has a monster in her house!"
The three arrive in front of the Western-style house where the homeroom teacher lives to find out the truth, but while Hanana is on her own for one reason or another, her two friends disappear,
Hanana is on her own for some reason, and her two friends disappear.
Hanana is too scared to enter the Western-style house, when suddenly her body is taken over.
Hanana is suddenly taken over by her body, and she says, "I'm Runa. Nice to meet you."
Hanana hears from Runa that her friends did not leave Hanana alone, but that something was done to them by a monster, and she decides to help her friends.
Can Hanana and Runa save their friend?
👑 Support us today to Download more contents & get EXCLUSIVE Rewards!
💡 Visit our Help Center if you need Password or get help with errors!
🛒 Buy the game to support the Developer if you like it.
📬 For Developers, visit our DMCA Page from the Menu if you need anything.