H-Game 2046: Good Things Come From NTR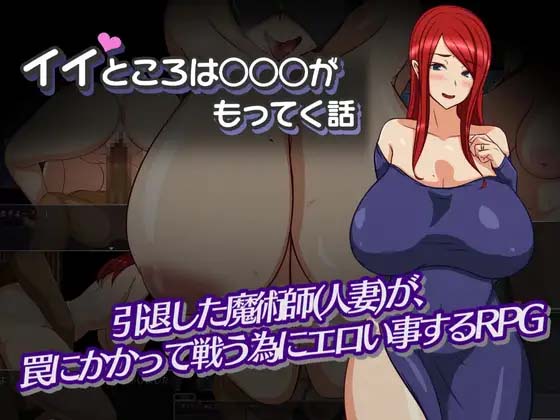 Original Title: イイところは○○○がもってく話
To play this game, use a Japanese Locale Emulator or just set your PC to use Japan locale.
Yomi is a retired mage who lives a normal married life in a peaceful village. Despite not having fought any battles for a long time, a large number of monsters appearing in the nearby forest results in her being dragged back into the fray when Yomi is asked to help exterminate these monsters. Yomi accepts the request and battle the monsters for the first time in years. However, as expected, the monsters are too powerful for her to beat. As Yomi thinks about ways to defeat the monsters, for the sake of her town, a mysterious man named "Matoo" comes to her with a suspicious proposal. "I can easily make you stronger!" Yomi is troubled by his tempting proposition…​
👑 Support us today to Download more contents & get EXCLUSIVE Rewards!
💡 Visit our Help Center if you need Password or get help with errors!
🛒 Buy the game to support the Developer if you like it.
📬 For Developers, visit our DMCA Page from the Menu if you need anything.