H-Game 1882: Phantom Thief Effy v1.0.3 Steam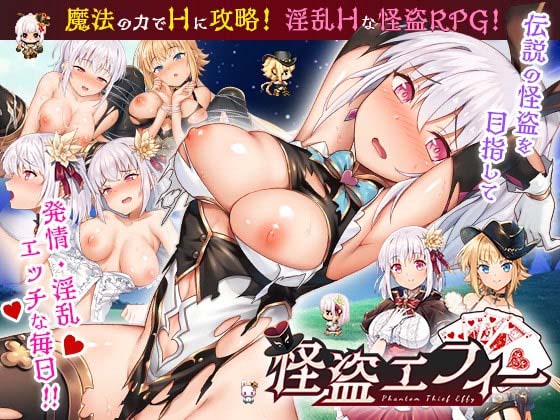 Original Title: 怪盗エフィー
Version: 1.0.3 Steam
Effie's peaceful town has been taken over by an evil organization known as "Million", and the once peaceful town is now on the verge of ruin…
The townspeople want the Legendary Phantom Thief to rid their town of evil and save them from their predicament.
A timid waitress at a local tavern during the day, Effie dons her costume to rise up as the Phantom Thief once the sun goes down.
– Gather information and use the power of magic to thwart evil!
– Infiltration, battles, traps, transformations, and confiscating dirty money are all part of the job.
– Effie's targets are Million's leaders.
Reclaim the peace of your town, but watch out for the naughty traps and consequences!!
👑 Support us today to Download more contents & get EXCLUSIVE Rewards!
💡 Visit our Help Center if you need Password or get help with errors!
🛒 Buy the game to support the Developer if you like it.
📬 For Developers, visit our DMCA Page from the Menu if you need anything.