H-Game 1704: Paze Knight Ellen and the Dungeon town Sodom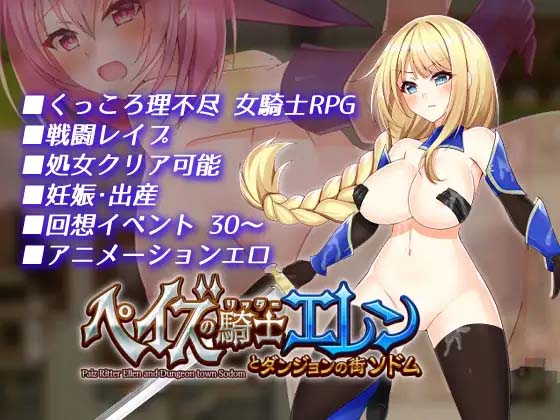 Original Title: ペイズの騎士エレンとダンジョンの街ソドム
■■A "Female Knight RPG" featuring a knight who keeps getting herself into naughty situations■■
Blonde, dignified, and strong.
Don't you wanna just corner her and humiliate her?
————————————————————————–
Paze Kingdom Knight Ellen was heading towards a dungeon town called "Sodom".
There were reports of "Goblins" attacking the residents there.
Ellen was there to scout out the place.
Lilia, a wizard in training, tagged along with her.
"I can see the town, it's over that hill"
Ellen and Lilia whipped the horse and raced towards the hill.
👑 Support us today to Download more contents & get EXCLUSIVE Rewards!
💡 Visit our Help Center if you need Password or get help with errors!
🛒 Buy the game to support the Developer if you like it.
📬 For Developers, visit our DMCA Page from the Menu if you need anything.