H-Game 1685: ThornSin v0.3.1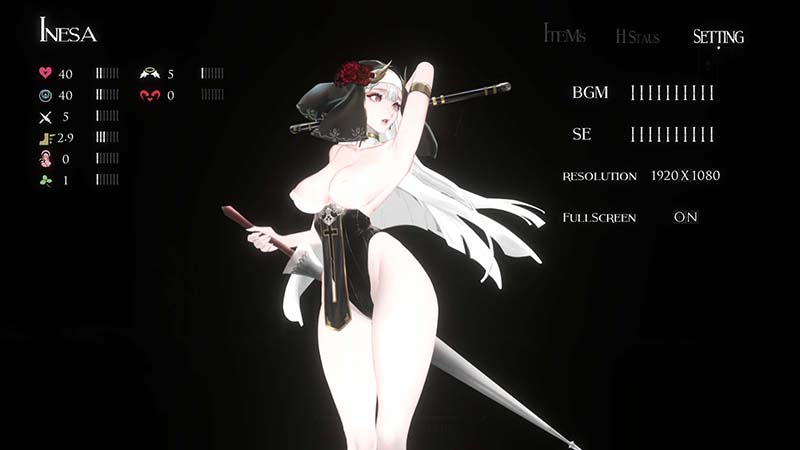 Version: 0.3.1
Inesa, a battle nun with long legs and beautiful boobs, has a gentle and strong heart, but it seems that something that no one knows is hidden in the depths of that heart.
And when she searched for herself, she sought her faith and set out on a continent where demons were slaughtered.​
A/D: Move
J: Attack
W+J: Special Attack
SHIFT: Dash
K: Skill
E: Interact
L: Dash
Space: Jump
F1: Full screen on/off
Esc: Exit
👑 Support us today to Download more contents & get EXCLUSIVE Rewards!
💡 Visit our Help Center if you need Password or get help with errors!
🛒 Buy the game to support the Developer if you like it.
📬 For Developers, visit our DMCA Page from the Menu if you need anything.